Based in Western Australia and established and founded by Neil McGrechan in 1993, MODAL has operated nationally and internationally with some of the country's most successful organisations. We take a partnering approach to building capability with our customers and their organisations to improve clarity, engagement, alignment, collaboration and productivity.
Under the Directorship of Scott & Ed since 2014, MODAL has continued to grow to be one of Western Australia's most well known leadership development organisations. Our focus is on delivering programs that achieve sustainable behaviour change using proven MODAL methods.
Located in Perth, we conduct programs in-house as well as on site, interstate and overseas.
Together we advance performance through teams
MODAL's Guiding Principles
MODAL's Guiding Principles reflect our vision, mission and values. We hold true to these principles in our beliefs, attitudes and behaviour – this is the MODAL way.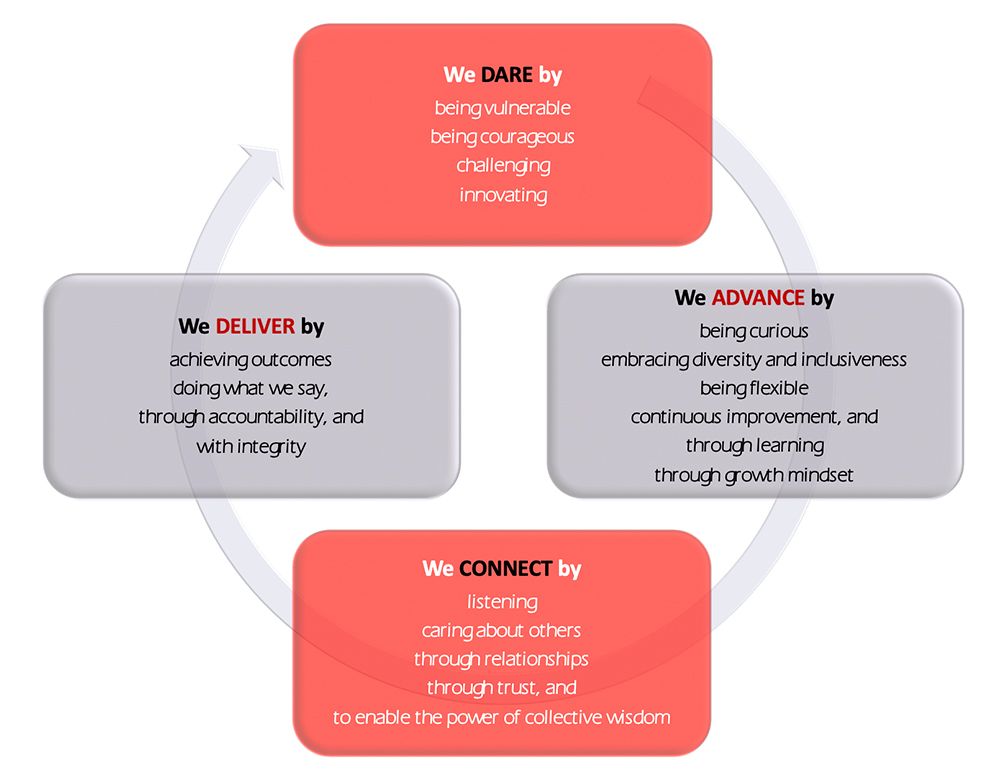 We strive to be customer focused and take a genuine partnering approach.
We are practical and pragmatic in our approach and pride ourselves on our down to earth, genuine style and our ability to "tell it like it is" in a constructive way. This ensures an authentic and collaborative relationship that is built on trust.
MODAL provides solutions that deliver sustainable behaviour change as well as embedding real value. Our approach is unique in the way we…
Measure your success and demonstrate clear ROI – we set KPI's at the start of each program and provide data to show a shift in your people's behaviour.
Take a Holistic approach – we work at all levels of the organisation from the Executive down to the frontline.
Are a passionate, practical people – at all levels, our people get up in the morning because they are motivated to make a difference with individuals, teams and organisations. From demonstrating compassion, to holding your people and ourselves to account, we tell it like it is.
Deliver High Impact Action Learning – we use experiential activities, simulations, and workplace improvement projects to make learning practical and transferrable to the workplace.
Offer a Blended learning approach – added flexibility of on-line as well as face-to-face learning options, to minimise people's downtime and improve quick access to resources.
Meet Our Experts and Facilitators
Our Team includes consultants and project administrators, each with extensive experience across a range of industry fields and leadership roles. The Team will partner with you on every project, from inception to completion.
"MODAL strives to create sustainable change using best practice models and works with you to achieve your outcomes. [They are] very personable and give you time, very supportive"
Hear what some of our clients have to say about their journey with us:
"MODAL started us at a point where our financials were under pressure, our safety performance was worst in class and our relationship with the client was poor. So as a team, we worked with Ed to identify the areas where we can improve the business and development. Now our financial results are four times better. Safety performance were a reduction of 30 to 6. Our relationship with the client is very advocating. "

Bob

Transdev Australasia WA
VIEW MORE
"MODAL has assisted me in BHP Billiton and Western Power with remarkable results. They work exceptionally well with Executive Teams driving them to become high performing and delivering shareholder value and lifting employee satisfaction. The MODAL Team have the ability to work with people at all levels in an organisation. I would recommend MODAL to anyone looking to improve the culture of an organisation."

Stewart

BGC Contracting
"I felt absolutely confident that we would deliver a great program with Ed at the helm. His ability to relate to and read the participants was a key to our success as was his knowledge and ability to think on his feet when needed. Thanks Ed and Modal!"

Kata

Clough
"Our organisation has been focused on developing a "one team" culture and have seen real value in partnering with MODAL on this, especially with the work they have done with the Executive Team as we move towards High Performance. What I have liked about their approach has been the ability to engage all members of the Executive team. In doing so the trust, cooperation and performance of the team has grown rapidly."

Mark

City of Mandurah
"We've been really pleased with our experience with MODAL - their consultants are highly capable professionals who seek to understand their client's needs then design and facilitate the process required to successfully meet those needs."

Shane

ERGT
"They are a great company to work with, Scott is an excellent facilitator and they deliver on what they say they are going to do and they are prepared to go above and beyond."

Paul

Campbelltown City Council
"The Modal team are genuine, practical and highly skilled coaches and facilitators with a unique ability to enable thought leadership from executive to line manager level in a practical and cost effective way. I look forward to a long association with Modal and would recommend them highly to organisations with a commitment to building their business through their leadership teams and people programs."

Steve

Landcorp
"The way they have integrated themselves, working from the bottom up with employees by facilitating targeted staff development sessions to top down working with the Executive and leadership teams through building capability in learning groups sessions, individual one-on-one coaching has proven successful in assisting RWWA exceed its objectives over the last five years."

Richard

Racing & Wagering WA
"I'd personally recommend Neil and MODAL as proven facilitators of culture, leadership and team development. I have worked with MODAL for over 4 years in developing our One Team One Direction culture at Joondalup Health Campus. MODAL's approach is to clearly understand the customer's needs, provide feedback on the impact of leadership and believes in the need for authentic leadership to bring about sustainable change."

Kempton

Joondalup Health Campus, Ramsay Health Care
Partner with MODAL
Start today and see changes right away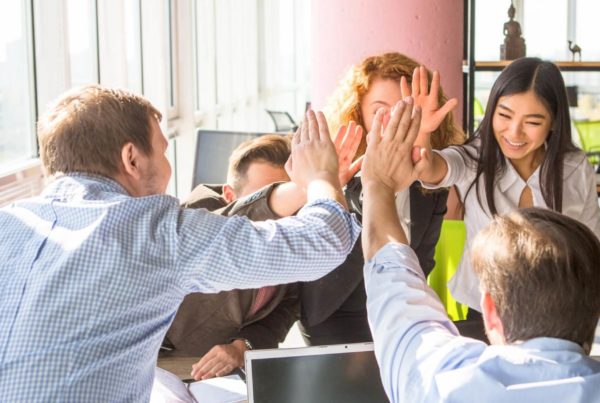 Why is it so difficult to embrace the concept of a 'primary team'? The neuroscience (and what to do about it)
What is a primary team? Unless you are at the entry point of an organisation,…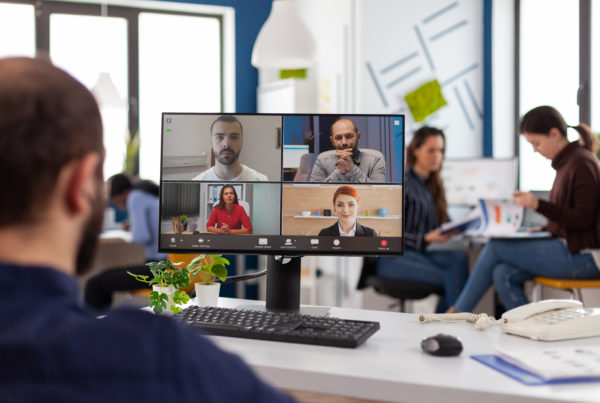 Google's 'Project Aristotle' findings on high performance teams: some takeaways for virtual/hybrid teams
If you or your organisation's teams are now working either virtually or in hybrid mode…