Rapid Team Alignment: The essential steps to getting your team performing. Fast.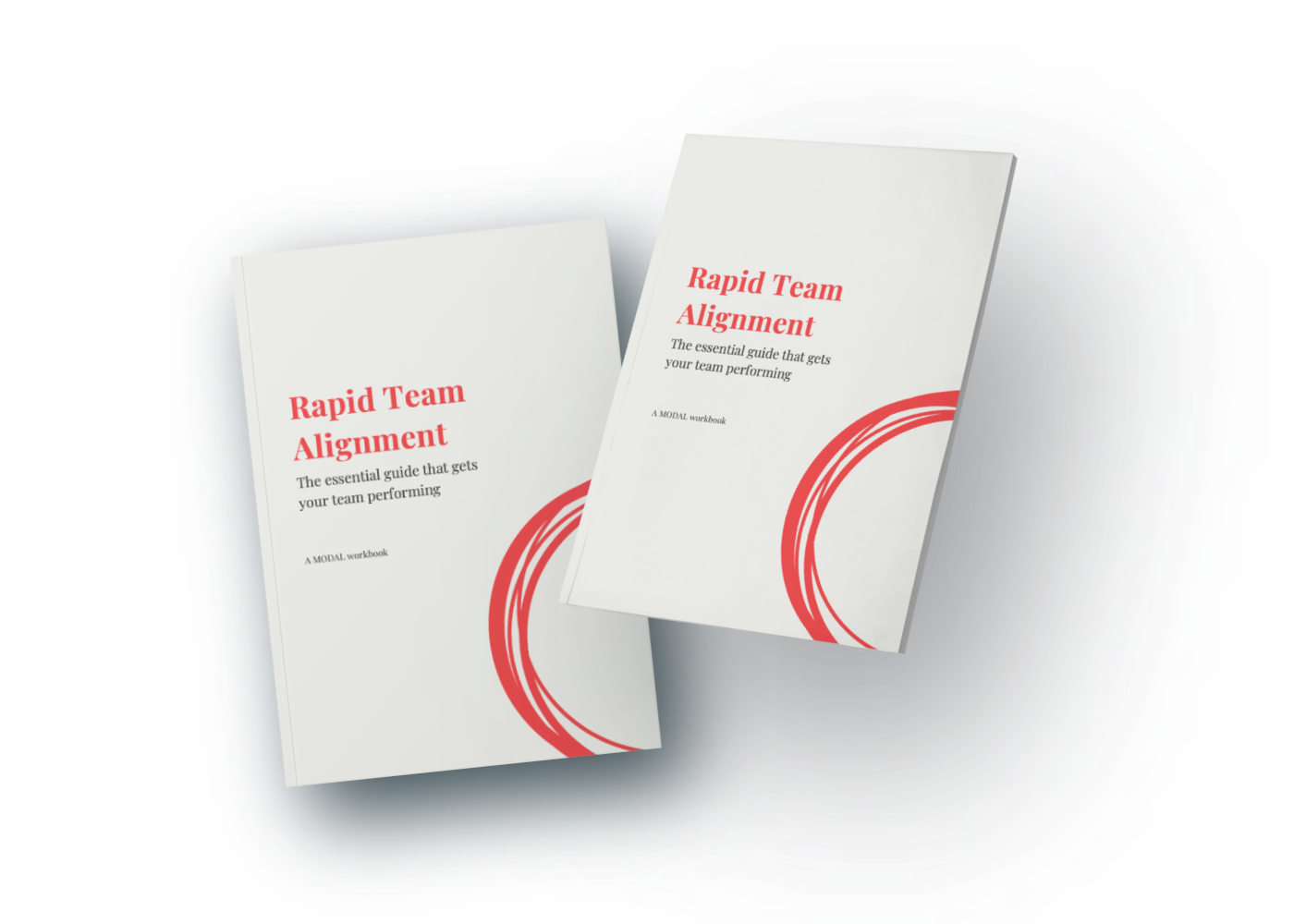 "A lack of clarity and alignment within teams can effect organisational outcomes in a majority of ways, especially during times of change or growth"
Fact: 97% of employees and executives believe lack of alignment within a team impacts the outcome of a task or project.
Without teams that are aligned with each other, aligned to a single purpose or who have different ideas of priorities and objectives, your culture and your organisation can be heavily effected.
Get your team aligned and performing right away with our comprehensive guide for leaders and managers.
""I'd personally recommend Neil and MODAL as proven facilitators of culture, leadership and team development. I have worked with MODAL for over 4 years in developing our One Team One Direction culture at Joondalup Health Campus. MODAL's approach is to clearly understand the customer's needs, provide feedback on the impact of leadership and believes in the need for authentic leadership to bring about sustainable change."

Kempton

Joondalup Health Campus, Ramsay Health Care